Welcome to the Bulletstorm Wiki!
The wiki about Bulletstorm that anyone can edit.
About Bulletstorm
Bulletstorm is a first-person shooter developed by People Can Fly and published by Electronic Arts for the PlayStation 3, Xbox 360 and Microsoft Windows.
Bulletstorm takes place in a futuristic setting where a futuristic confederation is being protected by an elite band of mercenaries known as Dead Echo. When Dead Echo members Grayson Hunt and Ishi Sato discover that they had been working on the wrong side, they betray their squad commander and end up being exiled to the edges of the galaxy. Players take the role of Grayson Hunt a few years after his exile, who had since become a drunken space pirate. He ends up getting involved on an interstellar crash landing, where he meets his old comrade Sato. The two of them discover that they are surrounded by hordes of mutants and flesh eating gangs in an abandoned paradise. The two of them decide to work together once again to get off the planet alive and take revenge on the man who sent them there.
Players utilize a large arsenal consisting of over-the-top combat moves and incredibly large weapons. Bulletstorm also consists of a variety of unique Skillshots which create extreme levels of frantic gameplay. The skillshot gameplay system rewards the player for creating and inciting mayhem in the most creative way possible. The more unique the skillshot, the more points players receive to upgrade their character, unlock weapons which allow the player to perform even more creative moves and exaggerated skillshots. Read more...
Screenshots
Latest help activity
News
Gamestop Digital Downloads
http://www.gamestop.com/pc/games/bulletstorm/90147

JoePlay
•
TeamLAG has uploaded a video showing a Red Ring of Death Easter Egg that Xbox 360 players are sure to appreciate (or cringe at). It takes place at the beginning of the game after the opening cut scene.
Wagnike2
•
The first amount of DLC has been announced for Bulletstorm. It is titled Gun Sonata. The DLC will come with three new maps for the game's cooperative "Anarchy" mode: "Sewers of Stygia," "Hotel Elysium," and "Villa." The pack will als include two new single-player, score-based "Echoes" maps: "Crash Sig…
See more >
More news...
Helping out
Contribute and help make this the best resource for Bulletstorm. To start a new article, just enter the title in the box below and click the button.
Not sure where to start?
If you are new to wikis, see Help:Getting Started.
If you want to try your skills at editing, please go to sandbox.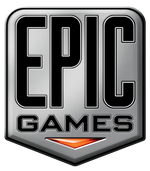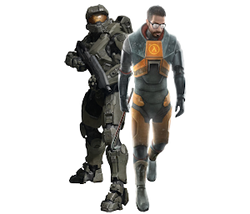 Community content is available under
CC-BY-SA
unless otherwise noted.